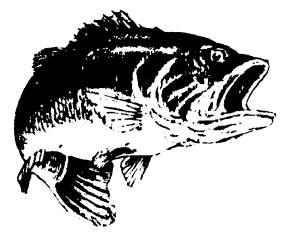 The existence of tournament angling has been around for nearly 40 years, but the proliferation of competitive bass angling has swept the country just in the last ten. Here in Northeast Ohio, impacts of the recent popularity has obviously shown.

During the early morning hours of any local weekend event,anglers from across the region are showing up literally by the hundreds. Even during weekdays, the numbers of participants can be staggering. This search for an elusive green fish has tangled minds, cleaned out bank accounts and burned a desire for competition.

This region specifically, dotted with a wide array of bassn' opportunities caught between two major waterways, provides a training ground like no other. Numerous local anglers as a result, have taken the next step into their competitive angling quests.

The anglers presented as "basspimps" are a representation of our desires of success.

So often these same guys have whooped all our tails and quietly walked away with thousands in cash. They are the easy targets of all "non-winners" and have become the guys we unknowingly love to hate! The truth is ~ they are in every way,  just like us.

Romantics and dreamers. Realistic and independent . Skeptical and shrewd. Creative and innovative.

What really separates these guys from the field is they are indeed "pimps", or as defined :

"Ones who provide gratification for the lust of others"

For your enjoyment ~  dobass.com is proud to present:

dobass.com website © 2000-2004 Franks Bass Fishing Promotions. All Rights Reserved. Designated trademarks and brands are the property of their respective owners. No portion of the dobass.com website can be used, duplicated, or distributed without written authorization from Franks Bass Fishing Promotions and its respective partners.