FBFP 2004 FOURTH ANNUAL FALL OPEN SUNDAY OCTOBER 3RD 7A-3:30P

Carrying over into the wonderous fall season 17 teams of

LaDue Spring Bass Series anglers were greeted with another gorgeous day. This is toad time of the year!

Water cooling, baitfish gathering and the drawdown in full mode, Mother answered the door to a number of ghosts and goblins offering their tricks in turn for a treat!

Another big weight and some big beautiful healthy fish coming to the scales. 30 fish just shy of a 3lb average EACH at 2.89lbs!

Mother is alive and well boys get ready for 2005 !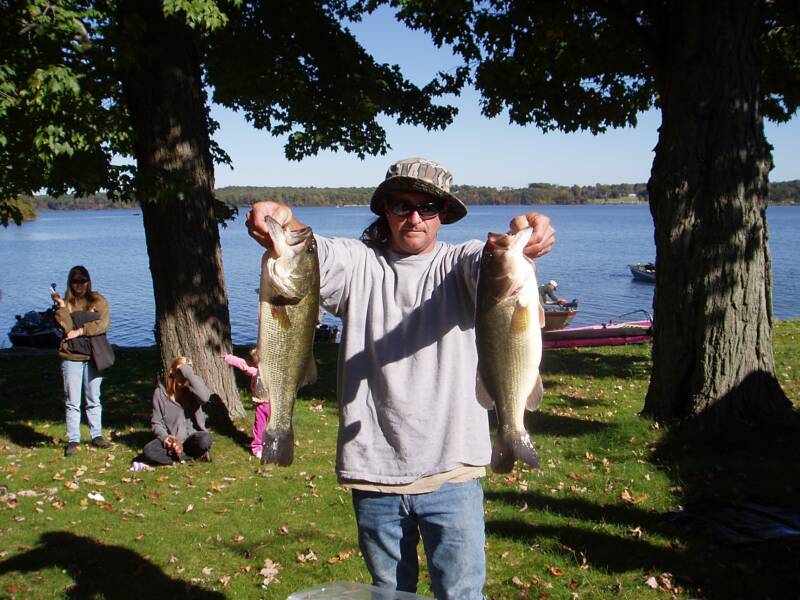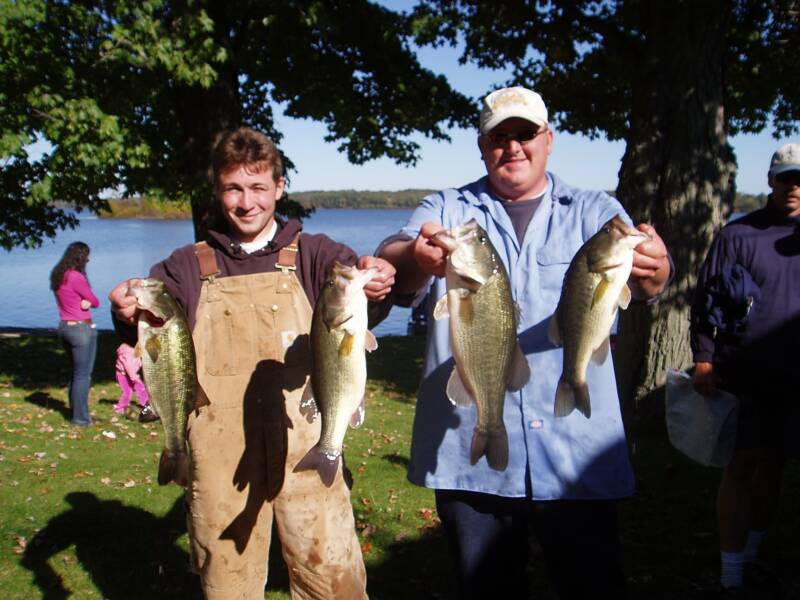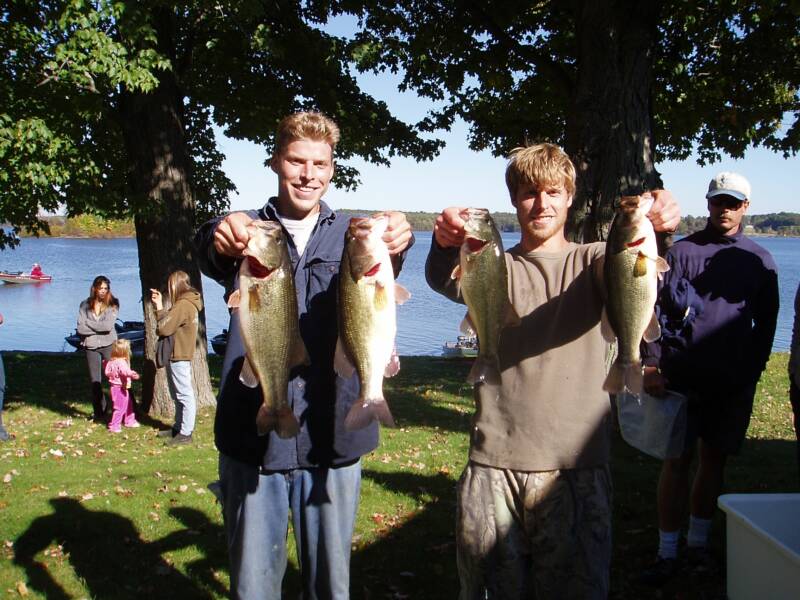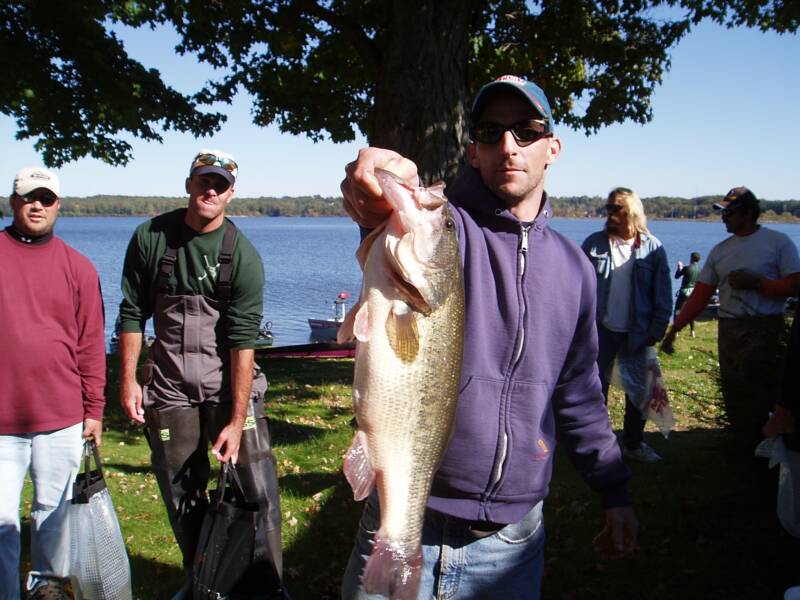 Our hero returns! A long wait for the top spot in 2004 Chris Minick fishin' solo and bringing home a bag full of candy with 5 fish at 17.98lbs!!! Carolina rigggn' in the fog for the first three hours netted zero bites. Finding his bearings midway through the day, the sun came up and Chris started swinging! Culling out a couple of cranked smallies late in the final hours these hump fish putting him back into the one spot! Total pay $320 

Dave Bayus and Todd Johnson with a prompted big bass hold on another terrific sack of 5 for 14.62lbs. What's up with the costumes guys ~ those masks are pretty scary! Snacking on their Reeses cups and Tootsie Rolls by noon these guys concentrated their efforts early in the day in 15-20 ft of water. Crankn and draggn a culprit worm resulting in what you see.

Total pay for the two spot $260  

Ok boys ~ we all hate you now ~ you can stop at anytime!!! The Kitson duo with their fifth consecutive top three shown'! You guys have it down pat with another big sack of 5 fish for 13.21lbs. Flippn' crankn' draggn' pitchn'- you name it they used it to gather up some more treats from Mother. Great job boys- you'd better get a day job now!!!

Total pay $160   

Another blast from the past, Bo Giel decided to join us today. One bite early on , Bo was hoping to get his bag filled by the end of the day! At 5.46lbs there just wasn't any more room in the plastic pumpkin. Nice fish Bo! Along with a $110 return for your efforts!   

This being our last and FINAL event for 2004 another big thanks to everyone who has particpated with the series this past year!

As the holiday season moves along keep an eye out for monthly updates to dobass.com! Anglers from the region will be featured monthly, updates to all 2005 schedules as they are developed and possibly even MORE!????

  LaDo anglers keep an eye out in the mail around Thanksgiving for 2005 schedule and announcements of the future of the series!